Brooklyn Private Walking Tour
Historic, Creative and Diverse Neighborhoods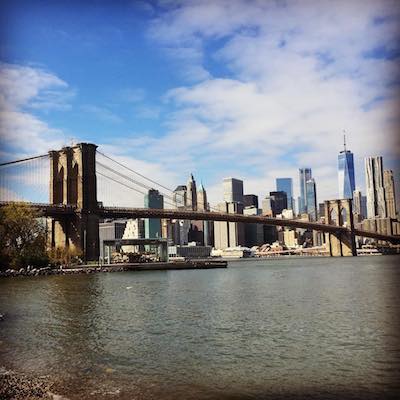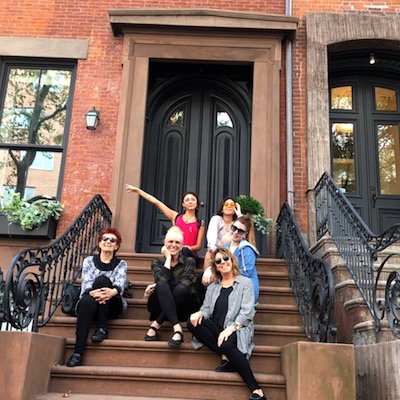 By foot and subway. This tour is customizable for 3, 4, or 6 hours.
Other tours point and stare at NY. With Streetwise New York, you experience it.
Why Take Streetwise New York's Brooklyn Private Walking Tour?
Go beyond Manhattan.
See Iconic Views of the Brooklyn Bridge and the Skyline.
Street Art, Artesanal Food, and Local Designers.
Learn how and why Brooklyn has changed.
Led by New York Locals.
Ranked Top 10 of New York tour companies on Tripadvisor

in 2021.
Brooklyn, with 2.6 million residents is New York's largest borough. Let a local guide show you the best views; historic streets; artesanal shops; graffiti; foodie stops and diverse neighborhoods.
Where we visit:
Depending on tour length, pace and interests we can visit any number of these places:
♦ DUMBO and Brooklyn Bridge: Historic industrial buildings turned lofts with skyline views. A fashionable neighborhood with some of the most filmed and photographed streets in New York.
♦ Brooklyn Heights: Just across the Brooklyn Bridge. Treelined streets with Brownstone houses and views of the Manhattan skyline. This was New York's first neighborhood to gain a historic preservation status.
♦ North Williamsburg: New York's Hipster neighborhood. Known for street art, local designers, cafes, artesanal made products and food.
♦ South Williamsburg: Under elevated train tracks, visit a Hasidic community (Ultra Orthodox Jewish) rooted in custom and ritual and a tight knit Latin American enclave. 
Less common but we also give tours of Bushwick, Fort Greene, Park Slope and Prospect Park.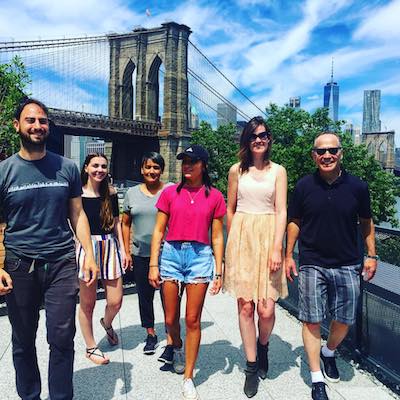 Reviews of our Brooklyn Private Walking Tour

Fabulous Brooklyn walking tour
"My husband and I took a private walking tour with Andrew from Streetwise New York Tours a few weeks ago. Though I am originally a New Yorker, we explored parts of Brooklyn that I wasn't familiar with. Our time with Andrew and our walking tour was a highlight of our visit to NY. This is a company to strongly consider when you are making plans to visit NY or one to use even if you live in NY and want to explore a new area of the city!"

Fabulous tour with Dan
"My husband and I did a private walking tour of Brooklyn with Dan and had a really enjoyable day! We felt like we were hanging out with an old friend as we meandered around the neighborhoods and he shared stories, history and special places we would never have found on our own. This was one of the most fun things we have done in all our years of visiting NY."

Fun, Informative Tour of DUMBO and Brooklyn Heights
"We enjoyed the two hour tour with Ben. He gave us a great overview of the history of the neighborhoods….The walk was enjoyable, and not particularly strenuous. Great for anyone who wants to see and understand these neighborhoods. Wear comfortable walking shoes, and dress for the weather. Make sure to bring your camera, plenty of beautiful shots of the Brooklyn and Manhattan bridges."
Brooklyn Private Walking Combines with our Manhattan and Queens Tours.
+1 347 327 6063
+1 917 693 5491