Streetwise New York is a tour company created in 2011 that specializes in off the beaten path New York tours. Led by Dan Shaki and Andrew Silverstein, the main focus is on developing unique and insightful experiences for each client, big or small. This ability has won them wide praise with write ups by Fodor's, Reuters, NY Daily News, LA Times, The Village Voice, WNYC radio and other media. Streetwise New York is ranked in the top 10 of New York tours on TripAdvisor.com.
Streetwise New York explores neighborhoods, recounts history and studies contrast–but does so knowing that New York's essence isn't listed in guidebooks or displayed in museums. The true New York is melted into slices of pizza, hidden in subways, and carried in the ever-changing stories of its 8.6 million people.
New Yorkers Who Love To Show Their City.
Andrew
I'm a life-long New Yorker– meaning I don't own a car, I walk fast and I wouldn't dream of living anywhere else. In addition to giving tours and constantly exploring my city, I also write often about New York. My work has appeared in The New York Times, Forward, New York Magazine, and elsewhere. I always have new stories to share about what it means to live here from the daily to the extraordinary.
Dan
 After a year stuck indoors working as an engineer, I needed a change. I wanted my only number crunching to involve finding the right SPF for the best tan. My plan was to give tours for a summer and figure things out. I then discovered that I loved sharing what makes New York so incredible. Years later, I'm still at this temporary job balancing my analytical and creative side by sharing the New York experience with people from around the world. I also perform comedy across the US and Canada.
Sonya
I grew up visiting my grandparents in NYC and moved here the first chance I had. I love the many different layers of New York–visible if one just takes the time to look. There are layers of history seen in the architecture, layers of different cultures seen in shops, restaurants, and on the faces of the people, and of course, there are delicious layer cakes! As an artist and food writer, I am especially fascinated by both the visual and edible. I enjoy showing people the joy of walking NYC (and the importance of good shoes!), while sharing my knowledge and experiences as a New Yorker.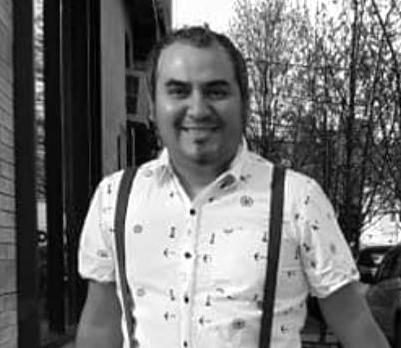 Ronny
I came to New York in the 90s, when I was still a teenager and I fell in love with this fascinating and mysterious city. I became a tour guide when I was 18 and this took me to different cities and countries, but I always came back to New York. Few people have the opportunity to do what they truly love, but I consider myself one of those fortunate few. I love sharing anecdotes, history, culture, and everything the Big Apple has to offer. Let's walk together to make a truly memorable New York experience!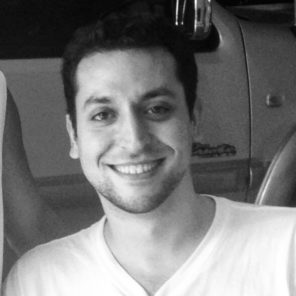 David
I'm a born and raised New Yorker and dedicated guide leading groups across four continents. But my home always will be New York, the cultural, economic, and, of course, cuisine capital of the US. Whether you're interested in American history, music, immigration, art, architecture, film, or even organized crime, there is no place better than NYC, and (almost) no better guide than me. In my spare time I'm a musician and animator, and can answer any questions you may have about Christopher Rouse or Fleischer Studios.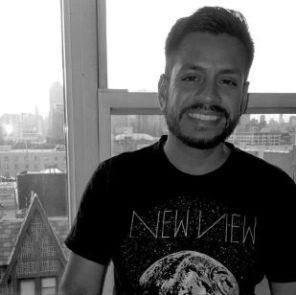 Greg
 Born in Peru but grew up in New York, I've been here for over 27 years and I'm not planning on leaving. As a teenager, I would take the subway from Queens into Manhattan and explore. I always thought of myself as an urban explorer or a sidewalk warrior and have expanded on this by travelling the world. Two decades ago I discovered that as a tour guide, I could share my stories, experiences, fascination, and the highs and lows of the place I call home. Let's explore and walk the streets together. I will show you why my home is one of the greatest cities in the world!
+1 347 327 6063
+1 917 693 5491